In need of cozy, easy soup recipes? I've got you covered. Light and healthy or thick and hearty enough for a complete meal, these soups are perfect comfort food. All are simple to make, budget-friendly and perfectly in season.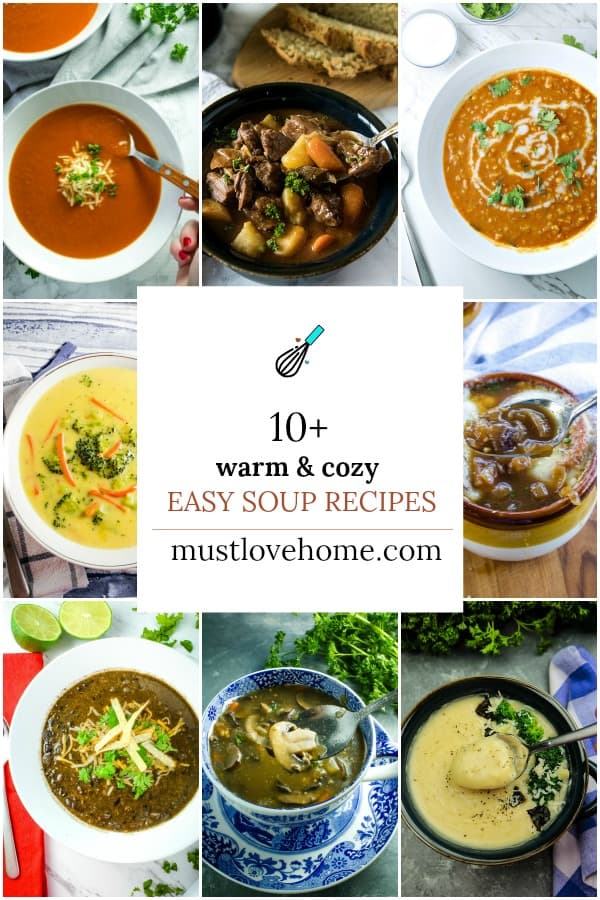 If you are hungry for a comforting bowl of soup, you'll love this collection where there is something delicious for everyone. You'll find meatless, Keto and gluten-free recipes included in this collection. Packed with vegetables, protein and easy pantry ingredients, these easy soup recipes are family sized, but leftovers can easily be divided into freezer containers to serve later.
A bowl of warm soup is great on it's own, but served with fresh bread…now it's amazing. Bake up a loaf from scratch with our popular rustic no-knead bread recipe or a pan of easy skillet cornbread. Not quite that ambitious? How about a pan of Cream Cheese Jiffy Cornbread…it's absolutely easy and you'll seriously be wondering why you didn't make it before!
Butternut Squash Bean Soup
A savory protein-packed blend of butternut squash, white beans, chickpeas and couscous. Warm, comforting and so tasty!
get the recipe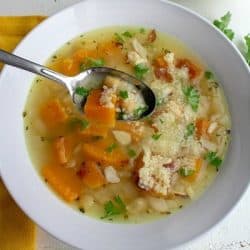 A light soup that packs a protein punch. A great vegetarian meal with almost 13 grams of protein in every cup.
Healthy Mushroom Soup Recipe
An earthy, full of flavor soup, made mushrooms, vegetables, seasonings and broth that's perfect for a cozy lunch or dinner!
get the recipe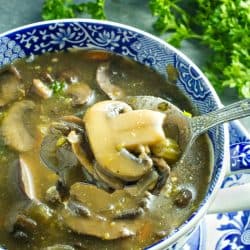 This hearty mushroom soup recipe is meatless and very low calorie at just over 100 calories per cup.
Copycat Olive Garden Minestrone Soup Recipe
Copycat Olive Garden Minestrone Soup is an amazing vegetarian soup that is hearty, delicious and tastes just like the original! It's low calorie too!
get the recipe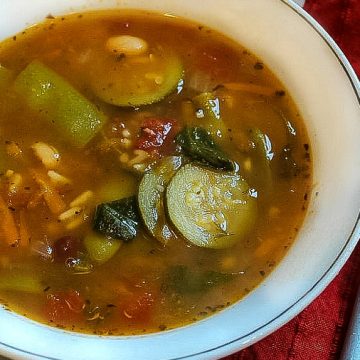 Indulge in this popular restaurant soup without leaving the house!
Tequila Black Bean Soup
Tequila Black Bean Soup – loaded with chipotle peppers, jalapeno peppers, black beans and a splash of Tequila, this soup is great on it's own or a side for tacos, burritos and quesadillas,
get the recipe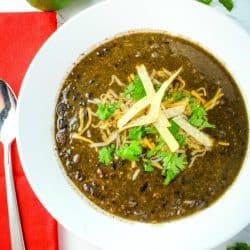 Thick and savory with a bold southwest punch of flavor. And tequila…DO NOT forget the tequila!
Curry Lentil and Coconut Soup
Hearty and healthy, Curry Lentil and Coconut Soup is a vegetarian delight, but this soup has so much flavor that is will have meat lovers raving as well.
get the recipe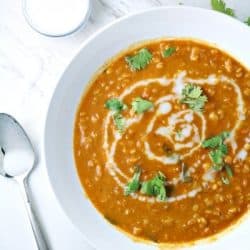 Simple to make and oh so healthy…with an addictive curry flavor!
Classic French Onion Soup
Made with perfectly caramelized onions, toasted french bread and two kinds of melted cheese on top!
get the recipe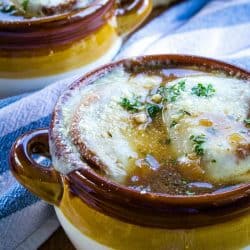 Super easy to make with a broth that will make you want seconds…or thirds!
Easy Homemade Tomato Soup Recipe
Onion, tomatoes, garlic and butter are all you need to make Easy Homemade Tomato Soup. It's a thick and delicious soup that comes together in under an hour.
get the recipe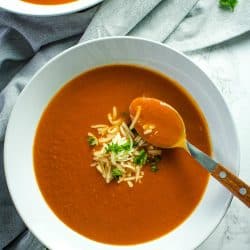 Tasty Homemade Tomato Soup made with pantry ingredients…enough said!
Slow Cooker Potato Soup
Slow Cooker Potato Soup with hearty potatoes, tangy parmesan cheese and a hint of garlic is a cozy bowlful of comfort food ready to warm you on a cold night, made easy in the slow cooker.
get the recipe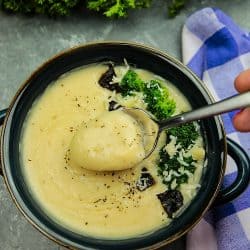 Thick and rich, this is total comfort in a bowl. Add bacon for even more indulgence.
Old Fashioned Broccoli Cheese Soup
Cheesy comfort food and healthy vegetables served in a hearty bowl of soup. This classic recipe is warm and satisfying, and ready in minutes!
get the recipe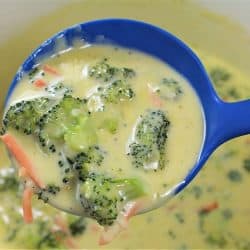 Tender chunks of broccoli in a hot, cheesy broth. So delicious it will turn your gray sky to blue!
Easy Guinness Beef Stew
Easy Guinness Beef Stew is a hearty meal, with chunks of beef, potatoes and carrots that are slow simmered in a bottle of Guinness Stout. This makes a rich and cozy stew with a gravy that's irresistibly tasty
get the recipe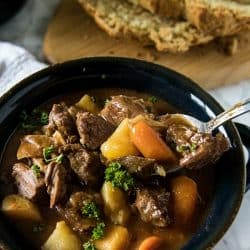 A thick stout stew you can feast on for days!
Texas Chicken Chili
Texas Chicken Chili is a mouth-watering blend of chicken, beans and loads of zesty flavors. Bring a little of the Lone Star state to your kitchen!
get the recipe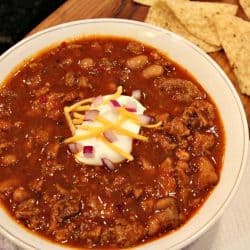 Turn boring chicken into something amazing with a southwestern twist. A dollop of sour cream and a sprinkle of cheese turns this into something really special.
If you make these recipes, please leave a comment and rating. I would appreciate the chance to troubleshoot any issues you might have had before you leave the rating!