HI THERE & WELCOME TO MUST LOVE HOME
If you're looking for simple real-food recipes, made with everyday ingredients, you've come to the right place.
Here you'll find recipes that are straight forward, family-tested and won't take up hours of your time. Every recipe has clear instructions and helpful tips so you can easily get to your ultimate goal – eating great food!
LET ME TELL YOU A BIT ABOUT MYSELF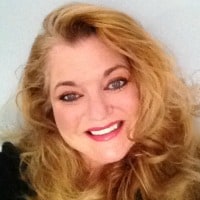 My name's Christine. I'm the creator, recipe-tester, cook and photographer behind the curtain of Must Love Home. I also author Holistic Yum, a low carb and gluten-free food blog.
My love of cooking started after getting married. The military moved us around quite a bit, so from the Pike Place Fish Market in Seattle, to the Riverwalk and taquerias in San Antonio. and close Southern friends teaching me about Low Country cuisine in Hilton Head…I've had quite an education about regional cooking. That's where my inspiration originates.
Years spent living on a tight budget and adapting to new cultures has made me into the seasoned and resourceful cook I am today. It gives me great pleasure to share what I have learned and to make easy home cooking accessible to everyone.
ABOUT THE BLOG
Over the years, I've really put an emphasis on simple food. Recipes that don't call for extravagant ingredients or fussy foods from specialty stores. Must Love Home's recipe ideas are full of flavor, using readily found pantry ingredients. 

What you will see here are solutions for the daily question of "what's for dinner". We all want food that our families will actually eat and even enjoy! There are quick 30-minute meal ideas, weekend cooking recipes for comfort foods made entirely from scratch, freezer meals, slow-cooker dishes, ready made foods doctored up with more tasty ingredients and inspired ideas for stocking the pantry. 
I hope my website helps you find the answers you're looking for… and welcome to my kitchen!