Homemade Sloppy Joe Seasoning Mix – The perfect tangy and sweet seasoning recipe to make your own Sloppy Joes!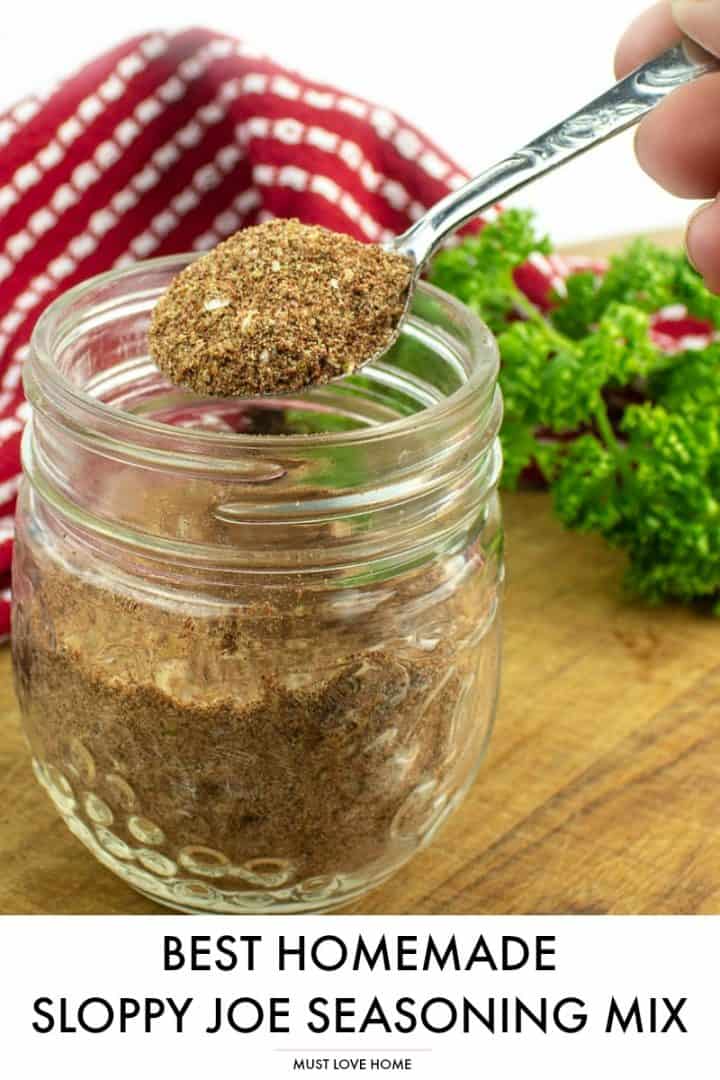 I was making Sloppy Joes for dinner the other day and it hit me. Why am I measuring out the spices every time I make them? At our house we have them at least a few times each month. It would be a whole lot easier to make up a batch of Homemade Sloppy Joe Seasoning Mix once, instead of doing it each time, right? I figured I wasn't alone in this, so I decided you might like to see how I mix my recipe.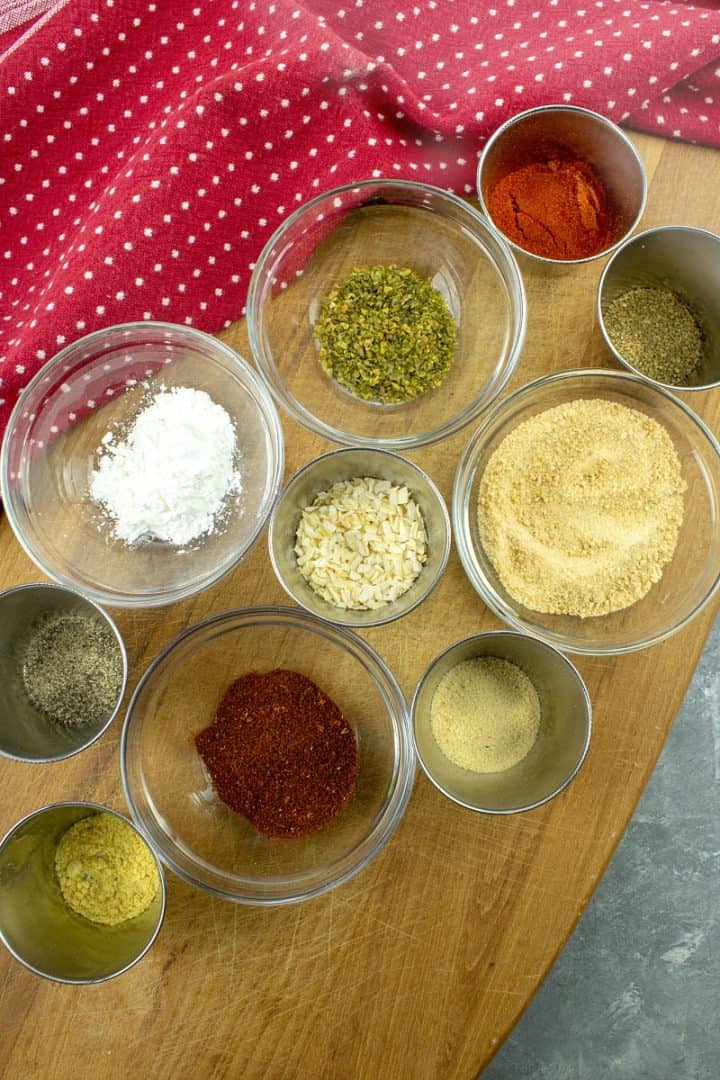 WHAT KIND OF SPICES ARE IN HOMEMADE SLOPPY JOE SEASONING MIX
The best Sloppy Joes are a complex mix of ground beef, tomato, onion, green pepper, and sweet and spicy seasonings.
Getting dinner on the table is made fast and easy when your Sloppy Joes only require three ingredients, including this unique seasoning mix that already includes the onion and green pepper.
Maple Sugar – maple sugar is pure maple syrup that has had all the moisture removed. It adds maple aroma, flavor and sweetness. It's available at some grocery stores and online.
Smoked Paprika – regular paprika is made from dried crushed chilies. Smoked Paprika gets it's strong smoky flavor from smoking the the same type of peppers before they are crushed. Oak wood is often used for the smoking.
Dried Ground Mustard – Hot and savory. Adds the taste of mustard to recipes.
Green Bell Pepper Flakes – have the aroma, taste and color of green bell peppers. Dried green peppers are sweet and have a concentrated flavor. Great for dips, sauces, meatloaf and stews.
I love these perfectly sized Kamota 8 oz Mason Jars from Amazon to store seasoning mixes. They even come with whiteboard labels! Honestly though, any small airtight container you have will work.
HOW TO STORE HOMEMADE SLOPPY JOE SEASONING MIX
The biggest enemies to your seasoning mixes and spices are light, heat and moisture. Spices will degrade over time, losing their flavor and potency.
Seasoning mixes should be stored in airtight containers to avoid allowing in moisture. Put the container in a cool, dark space and store for up to 3 months.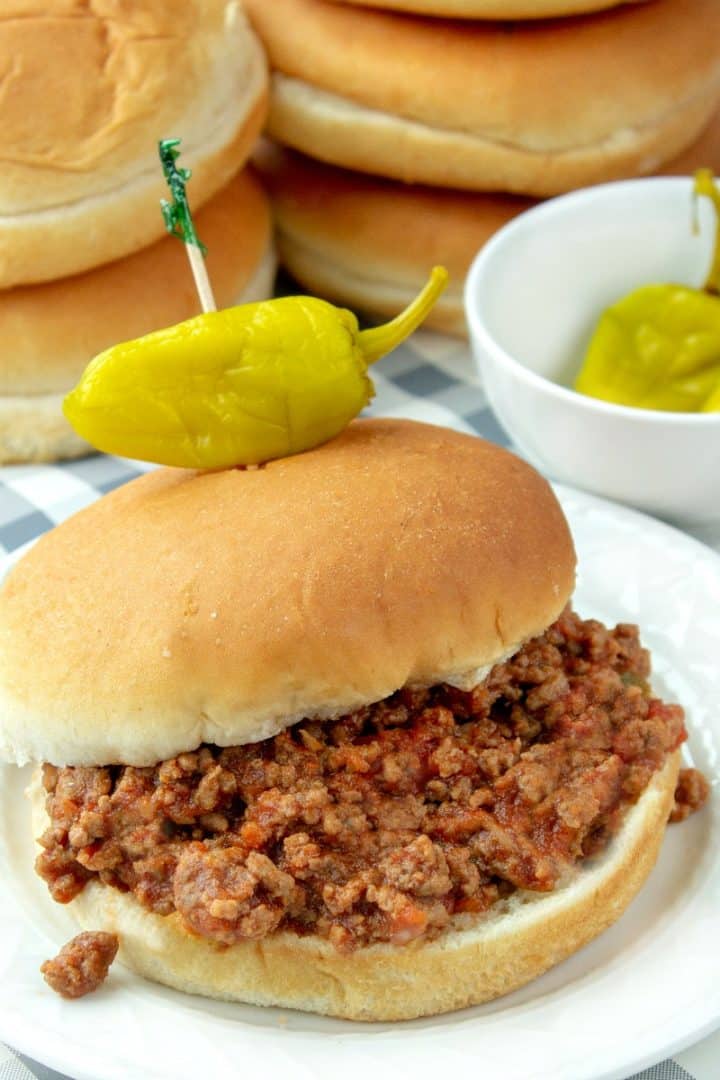 HOW TO MAKE SLOPPY JOES
There are many ways to make Sloppy Joes, You can make a large batch in the crock pot with this Slow Cooker Sloppy Joes recipe or whip up a quick dinner in the skillet . To make Sloppy Joe filling on the stove using this seasoning mix you will need-
1 pound lean ground beef
1 can tomato paste (6 oz)
1-1/4 cups water
2-1/2 tablespoons seasoning mix
8 hamburger buns
Brown the meat in a skillet: drain the fat. Stir in the tomato paste, water and seasoning mix. Bring to a boil, then reduce heat and simmer for 10 minutes, stirring occasionally. Serve on hamburger buns.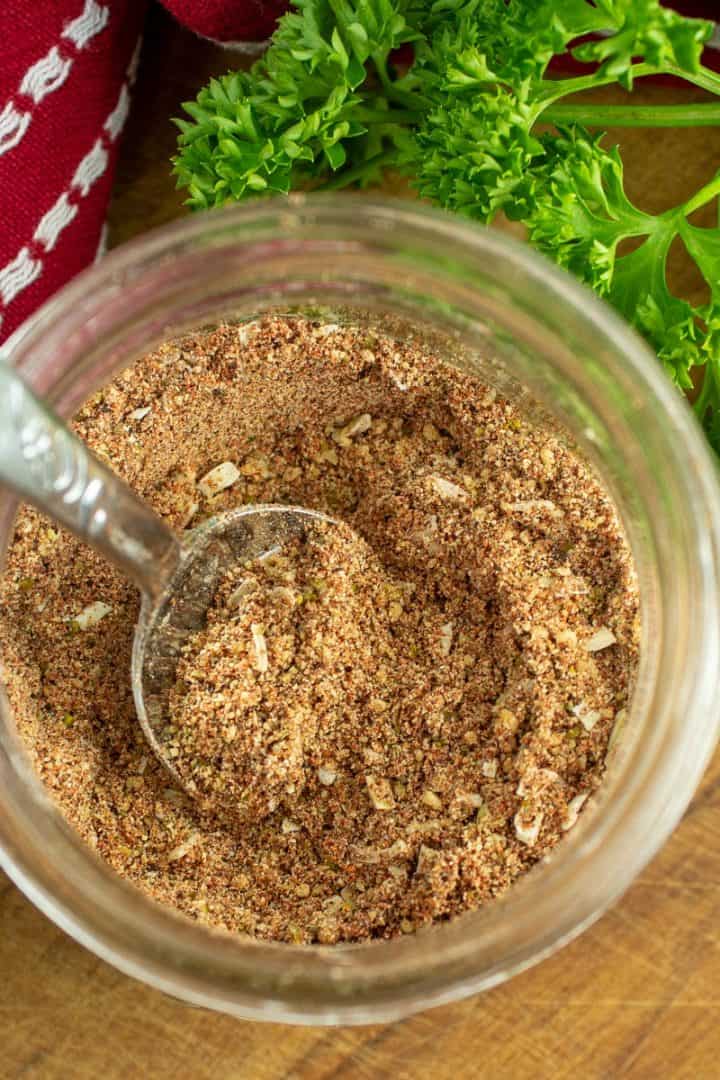 If you like making your own homemade spice mixes, you might like to make: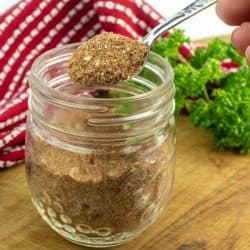 HOMEMADE SLOPPY JOE SEASONING MIX
Tangy and sweet Sloppy Joe seasoning recipe, made with easy pantry spices!
Instructions
In a small bowl combine the maple sugar, minced onions, paprika, garlic powder, green pepper flakes, chili powder, cornstarch, ground mustard, celery seed, black pepper and salt until evenly distributed.

Transfer seasoning mix to an airtight container. Label the container with contents and date. Store in a cool, dry place for up to 6 months.
Chef Tips
This mix will season approximately 2 pounds of ground beef. Use 2-1/2 tablespoons per pound of ground beef.
If using spice right away, brown sugar can be used in place of maple sugar. If planning on storing, substitute white granulated sugar. The moisture content in brown sugar may cause your stored spice to clump.
This recipe can be easily multiplied.
Nutrition Facts
Serving:
2
Tablespoon
Calories:
59
kcal
Carbohydrates:
14
g
Protein:
1
g
Fat:
1
g
Saturated Fat:
1
g
Sodium:
805
mg
Potassium:
137
mg
Fiber:
1
g
Sugar:
9
g
Vitamin A:
1416
IU
Vitamin C:
2
mg
Calcium:
18
mg
Iron:
1
mg
© Copyright Christine Mello for Must Love Home. We would love for you to share a link to this recipe but please do not copy/paste the recipe instructions to websites or social media. We are happy for you to share a photo with a link back to this website instead.