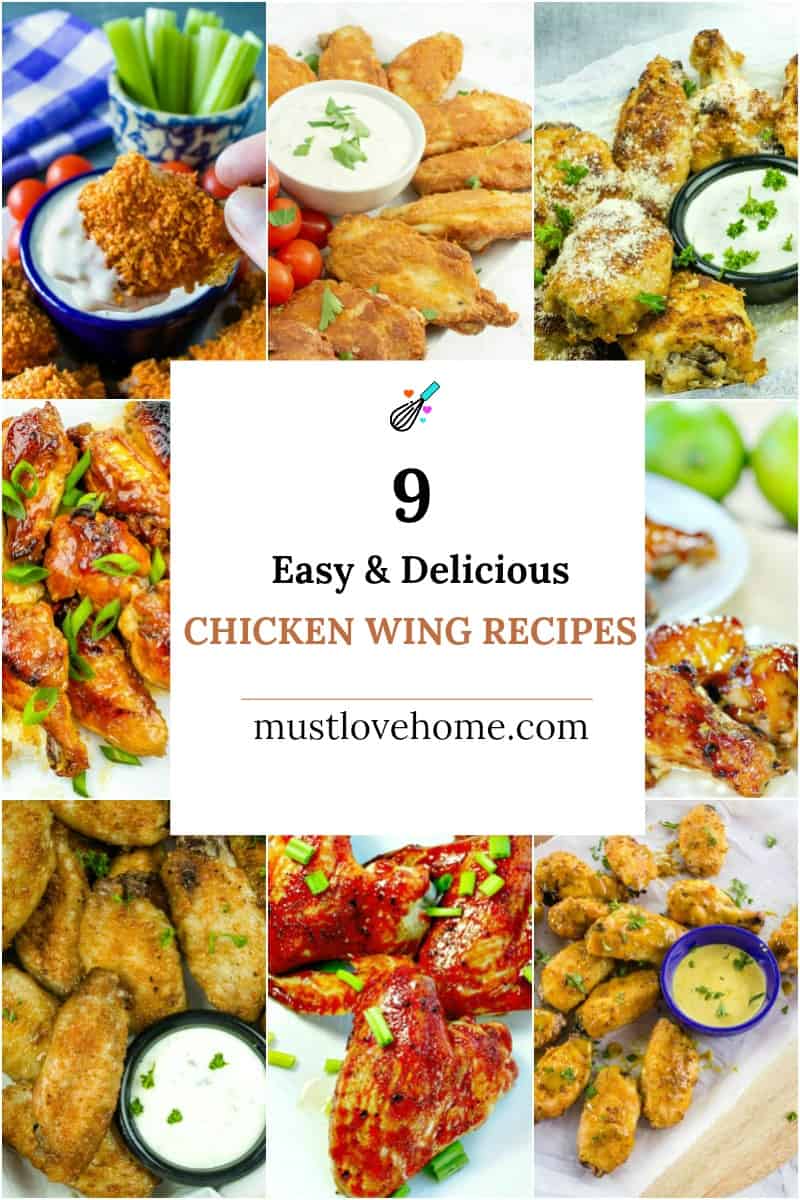 Chicken Wings are definitely a classic appetizer that screams football season has arrived. These are all game day wings you gotta try. Make any (or all) of these tasty recipes and they'll surely be the star of the half-time show!
Check out this collection of tangy, tasty and perfectly seasoned game day wings recipes. There is something for everyone's tastes, even including a few amazing low carb wing recipes. Most of our wings are oven baked on sheet pans – so they're healthier than your average fried wing. For more delicious appetizer ideas, you've got to browse all our easy Party Food Recipes!
Why Are Chicken Wings Popular?
One of the reasons everyone loves wings is because of the high skin to meat ratio. All that surface area is perfect for adding incredible flavor with crunchy and savory coatings. It's no wonder that it's estimated that American each roughly 290 wings per person each year. That's a lotta wings! Wings are also considered "finger food" which makes ideal for serving at parties and makes them a favorite at mealtime.
Easy appetizers come in many different forms! They can be anything from dips, both hot and cold, like zesty Pepperoni Pizza Dip and Easy Spinach Dip to pretty little bites like our popular Savory Cheese Ball Bites to tasty finger food. No matter what kind of appetizer recipes you are looking for, you'll find lots of them at Must Love Home. Everything is simple and easy to make, most can be made ahead and all are delicious and will be hits at any gathering.