Nutty and delicious, learn to toast coconut for your tasty recipe the easy way, right on the stove.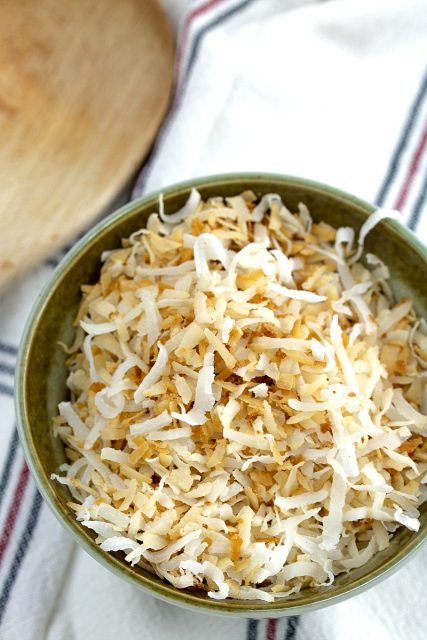 Toasted coconut is one of my all-time favorite ingredients to add a delicious nutty flavor to recipes. It's easy to make and the heavenly smell will get you every time.
Coconut is high in fiber and minerals, so I like to add unsweetened coconut to baked goods like muffins and cupcakes for a nutritional boost.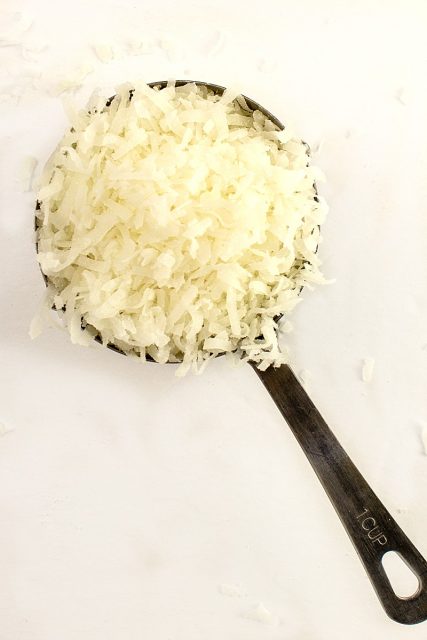 WHERE DOES COCONUT COME FROM?
Coconut has been around for thousands of years, and if you love it, you understand why it has been around for so long. Coconut is thought to have originated in India and Southeast Asia. Beginning in the 16th century, coconut came to Europe, following the "maritime silk road".
It's thought that the name coco-nut came from the word cocuruto, which means skull. To Portugese traders, the three dots on a coconuts end resembled eyes and a mouth, and the coconut fibers resembled hair.
Coconut is now eaten and used globally. From coconut water, oil, milk, yogurt and snacks, coconut is a favorite for it's versatility. It's also has a firm foothold in the beauty industry and has taken hold as an ingredient in household cleaning products.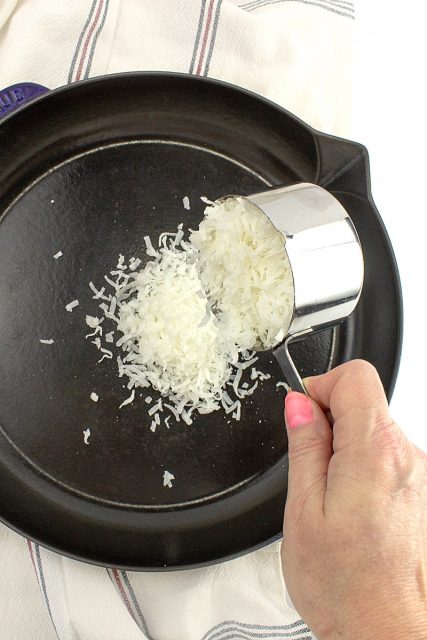 HOW TO MAKE TOASTED COCONUT
Toasting your own coconut on the stove is easy and once you toast it, you may not want it straight out of the bag ever again! It's a lot like toasting nuts – it definitely brings out the flavor.
Measure out your coconut, sweetened or unsweetened, and pour the coconut into a skillet. I like to use a ceramic coated cast iron skillet for the even heat.
While stirring constantly, let the coconut heat up along with the skillet. When you will start to smell the aroma of the coconut, you know it is getting hot.
Keep stirring, scraping the bottom of the skillet, until the coconut starts to turn golden. As soon as it reaches the amount of toasting you desire, remove the skillet from the heat and immediately scrape the coconut from the pan into a bowl or dish to stop the toasting.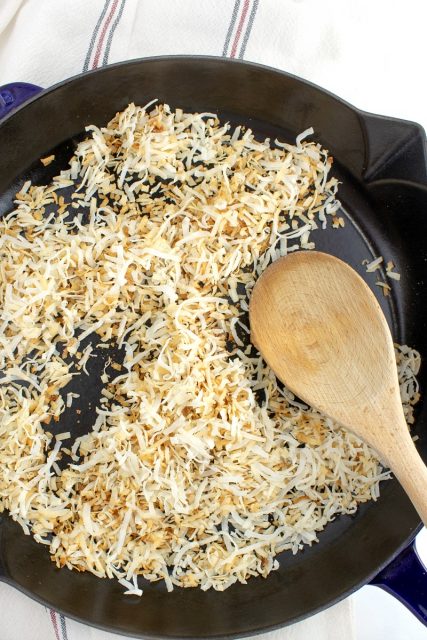 TOASTING SWEETENED VS UNSWEETENED COCONUT
Both sweetened and unsweetened coconut can be toasted the same way. The only difference is that sweetened coconut may toast faster than the unsweetened variety, so it takes less time. Both should be toasted over low-medium heat, stirring constantly, to reduce the chance of burning.
Coconut can be toasted on the stove, in the oven or using the microwave. I prefer the stove top method because I find it easier to keep an eye on and I have more control over how fast it is toasting.
HOW TO STORE TOASTED COCONUT
Once your toasted coconut has completely cooled, you can store the toasted coconut in an airtight container for up to a month.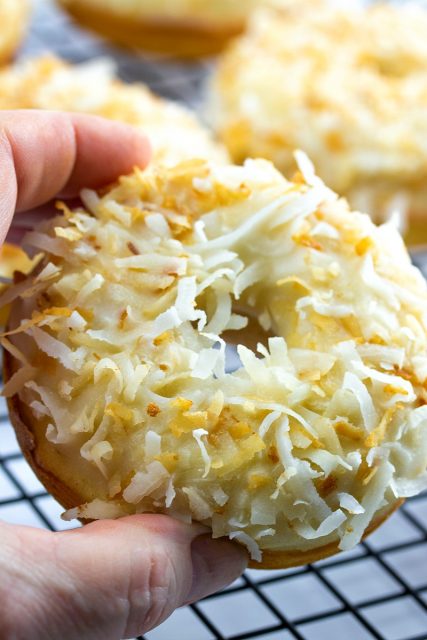 Print
HOW TO TOAST COCONUT
Author:

Christine at mustlovehome.com
Prep Time:

1 minute

Cook Time:

5 minutes

Total Time:

6 minutes

Category:

Condiment

Method:

Stovetop

Cuisine:

American
---
Description
Make your own nutty and delicious toasted coconut for all your tasty coconut recipes. Do it the easy way, right on the stove!
---
Ingredients
shredded, flaked or shaved coconut
---
Instructions
Place the needed amount of coconut in a skillet.
Cook over low-medium heat, stirring constantly, until the coconut is mostly golden brown.
---
Notes
*Cooking time will depend on the amount of coconut used. I find that 1 cup of coconut in a large skillet will toast in about  5 – 6 minutes.
Keywords: toasted coconut, coconut,dessert, how to