So yummy, Chocolate Chip Cookie Ice Box Cake is made in minutes, then chilled until set.  Velvety whipped cream filling and crunchy cookies makes this no-bake cake the perfect dessert for all your special occasions. It's great for when you want a make-ahead dessert!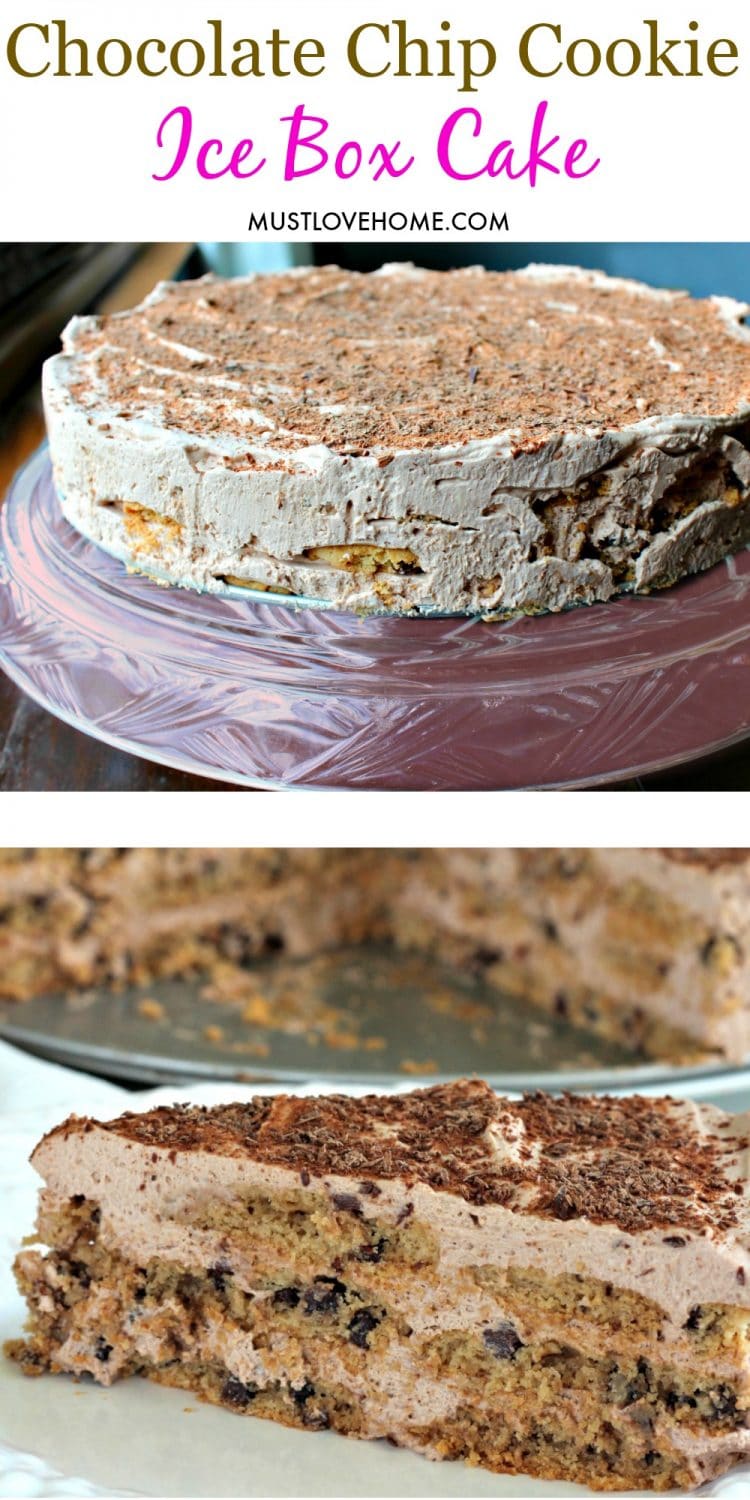 Are a chocolate chip cookie lover? Then  this is the dessert for you! With layers of chocolate whipped cream and cookies, does it get any better? And there is a bonus – no baking is required. The trick is the overnight trip to the fridge.  The cookies will soften and the cream filling firms up like magic.
I found out about ice box cakes when I lived in the South (even though no one I knew called their fridge an ice box).  I was at a friends house and her Mom asked me if I wanted a slice of strawberry ice box cake she had made. Her Mom was considered a great southern cook, but the cake she served me was beyond amazing. The cake was ice cold and creamy and layered with strawberry wafers. And it only had three ingredients: heavy cream, sugar and strawberry wafer cookies. It was the definition of simple and delicious.
This cake is not that much different from that first one I ever tasted. There are a couple more ingredients like cocoa and marscapone, but the idea is the same.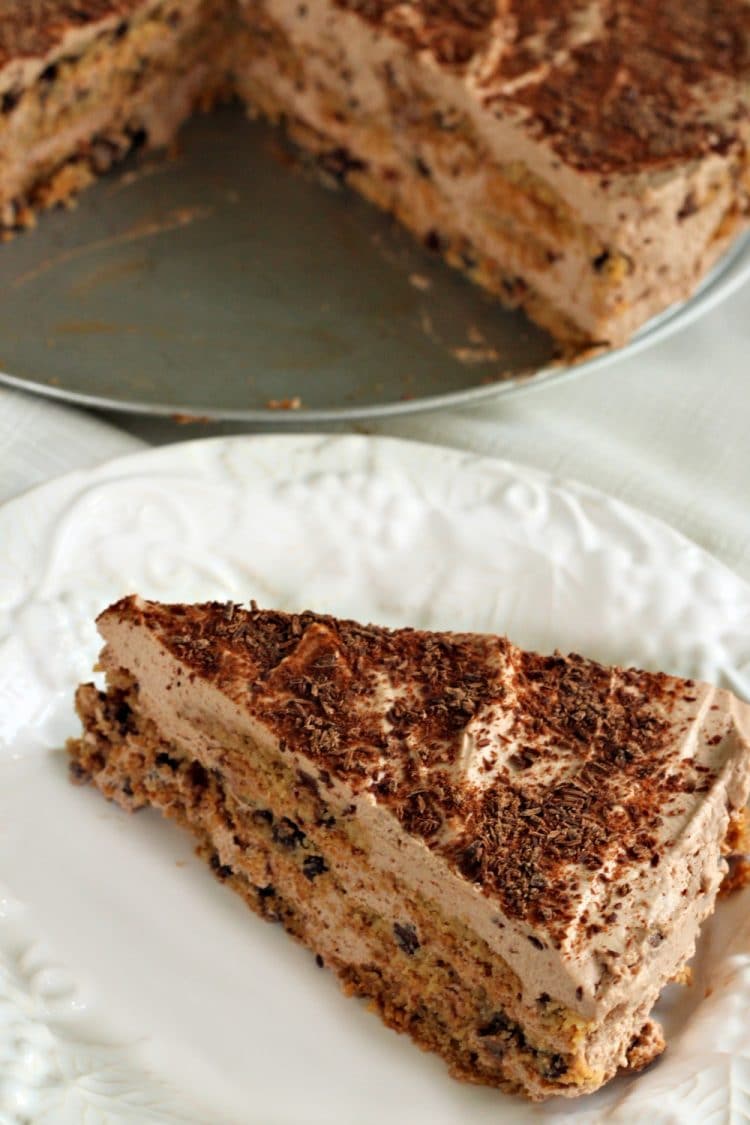 This is a great cake for the holidays because it frees up the oven…and it is made the day before!  Look how easy it is to make-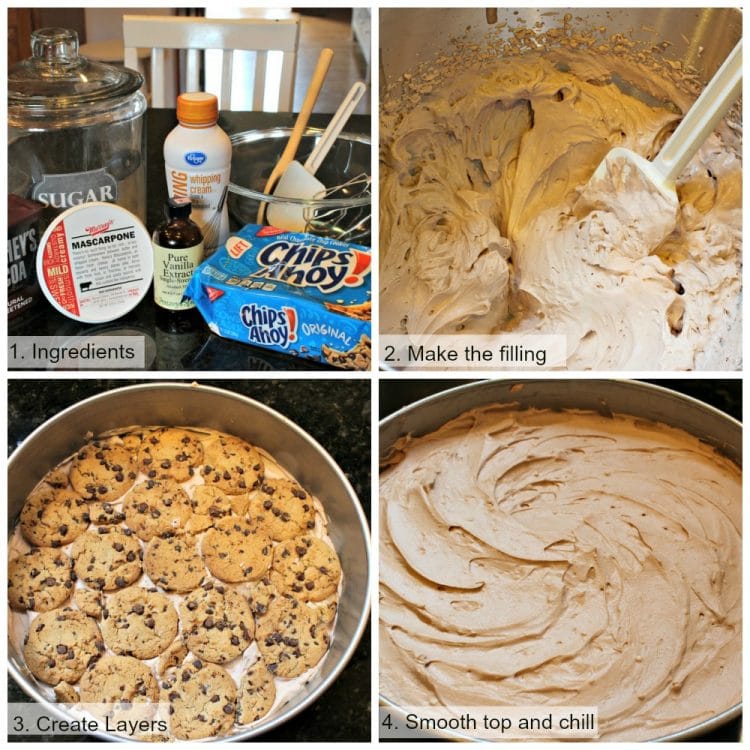 [amd-yrecipe-recipe:125]
Let me know what you think of my Chocolate Chip Ice Box Cake recipe below,  on Facebook  and Google + or find me on Instagram . Thanks so much for stopping by my little blog today!