The ultimate holiday gift guide for the home cook with over 100 gift ideas! Includes unique items for every budget AND every kind and experience level of cook.
[Sassy_Social_Share]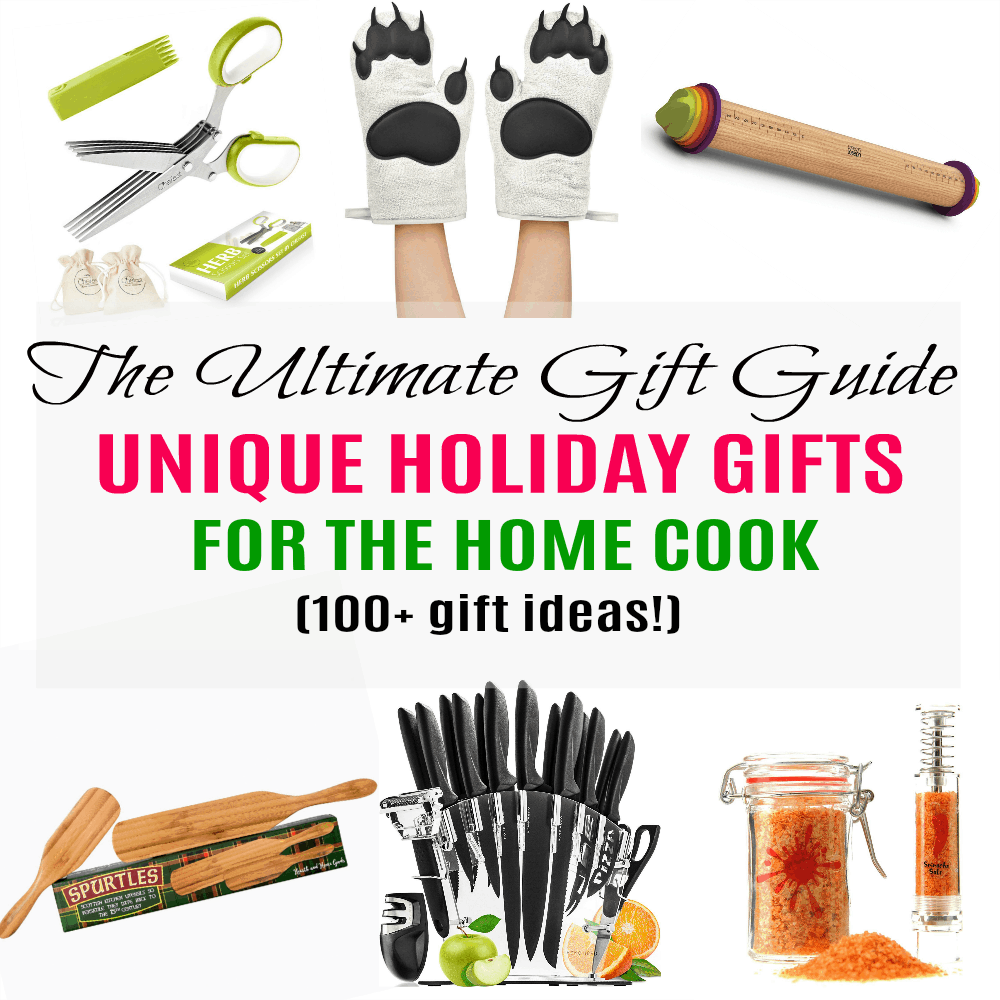 Are you looking for unique gift ideas for someone in your life – or for yourself? This holiday gift guide will be all you need. With so many to choose from, there's definitely something for everyone, maybe even yourself!
This holiday gift guide is for your loved ones as well as friends and those you just want to show how much you care at the holidays. It's for those who have everything, thinking about starting a hobby or wanted to try new cuisines.
THE ADVENTUROUS FOODIE
For the spicy food lover, this hot salt with add tang and excitement to every savory dish! Use it to create fiery meat rubs and as garnish to veggies and dips.
You might want Smoked Bacon Sea Salt and Crystallized Honey Sea Salt too!
Start cooking Tagine with these centuries old recipes for Moroccan spice mixes.
Your hard to please Meat Lover will devour this box of 5 artisan ready to eat Italian meats!
If your foodie prefers healthier eating, get them a Snack Nation Healthy Snack Box instead. Sample foods from around the world with a German Food Snack Box and Asian Snack Box.
---
THE ORGANIZER
13 Piece Knife Set with Acrylic Block
This specialized set comes is a complete organizer for all your cutting edges. Comes with scissors, a peeler and knife sharpener to complete the set!
Your Iron Chef will love this Spartan Knife Set or this Kitchen Warrior Knife Block Set!
Great space saver to keep all your pots, pans, baking sheets and lids organized and staying in place.
Round up all your spices into this easy drawer organizer for your counter top or pantry shelf.
Remember to get spice bottles and labels too!
---
FOR THE ENTERTAINER
Bamboo Cheese Board with Self Storing Knife Set
Cheese lovers and entertaining gurus will love to open the gorgeous cheese board with a hidden drawer for stowing essential serving tools!
Don't forget the extra cheese marker set and pretty cloth cocktails napkins!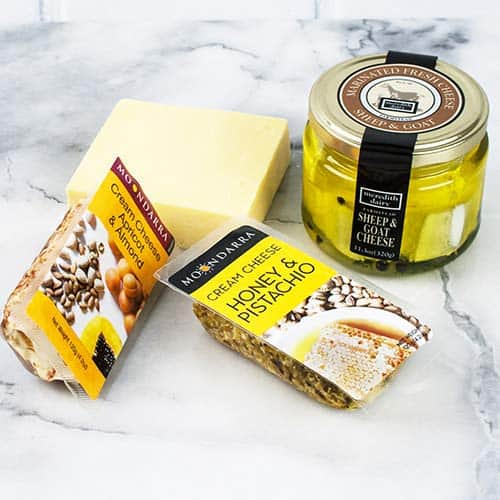 Entertain in style with these unique cheeses shipped from the outback!
---
THE BAKER
Rolling Pin with Adjustable Rings
This is a bakers dream. Help them get the dough rolled out just right with this handy rolling pin. The rings adjust so the dough is rolled to a uniform thickness.
We bet your baker would love to have a non-slip silicone Dough Rolling Mat to expertly roll out that dough to the perfect size. And don't forget the Dough Cutter.
No need to find room for a new appliance. This bread baking essential fold flat for storage. Makes yogurt and slow cooks too!
Professional Stainless Steel Mixing Bowls
A must-have for every home cook at all skill levels. 6 sizes for prepping, mixing, proofing and whipping.
Perfect for protecting hands from oven heat, these cute polar bear mitts have silicon where hands would contact hot pans and pots. Silicone Mitts and Holders are great for the Griller too!
---
THE DIY FOODIE
Having fresh herbs in the kitchen is a luxury for every home cook, so give them a healthy gift they will enjoy and be inspired by year round.
Your indoor garden enthusiast will also love to get an Indoor Garden LED Light System to keep those herbs growing better and faster. If your home cook is already a garden enthusiast, they will love a Hydroponic Grower to grow and enjoy those fresh veggies year round.
Help your cook spice up all their amazing dishes with their very own hot sauce creations. If hot sauce isn't their thing, they may love an Oil and Vinegar Infusion Kit or a kit to make Homemade Vanilla Extract Kit.
---
THE PRACTICAL COOK
Cutting and mincing fresh herbs is easy with these these 5 blade herb scissors. Perfect for the cook who loves to add fresh ingredients or colorful garnishes to their dishes.
Remember the measuring cups and spoons. Any cook would love to get these easy to read Measuring Cups and spoons. Copper lovers everywhere will appreciate this durable set of Copper Measuring Cups and Spoons to add to their collection.
Give this colorful colander that'll add fun and whimsy to any cooks kitchen. They'll think of you every time they use it. This Strawberry Colander is perfect for fruit lovers too!
Tough and made of stainless steel, every meat lover will love these meat claws to make shredding meat a breeze.
For small shredding jobs, gift them this Meat and Food Shredder. Easy cleanup too!
We bet the cook will appreciate a Professional Needle Meat Tenderizer to prep the meat for cooking too!
Spurtle Bamboo Cooking Utensils
The Scottish bamboo kitchen utensils are what every cook needs in their drawer. No scratching and eco-friendly. These practical tools have been used in Europe for hundreds of years.
Comes in larger sets too.
No need to cry while peeling onions anymore. These handy googles will let the cook make great onion dishes with no more tears!
Give them the gift of safety too. These Cut Resistant Gloves will protect the cook's hands in the kitchen. Food grade and come in 4 different sizes.
Practical gift for every cook, but an essential for the home baker and to evenly divide portions for prepping and freezing. The stainless steel bowl lifts off for easy cleaning.
Every cook needs indexed cutting boards to prevent food cross contamination. Comes with an easy store container that looks great on the counter.
This cutting board set with color coded knives stores them right with the boards.
Reusable Silicone Storage Bags
Store anything – these 100% silicone bags (plastic -free) are perfect for food, jewelry, travel essentials and more.
Comes in just large and small too, as well as different size combinations.
Nesting Magnetic Measuring Spoons
Free up space in the utensil drawer, these handy spoons will stick to any magnetic surface for easy grabbing.
Remember the Magnetic Measuring Cups! These stick to the fridge, stove or other magnetic surfaces for easy grabbing and storing.
---
THE NOVELTY LOVER
Culinary Stationery Note Cards
Remember to get your foodie a calendar so they can plan to make all those goodies you love, like this Dessert Wall Calendar. We bet they'll love a tear off Magnetic Grocery Shopping List to plan and keep organized all year.
For the cooking enthusiast and kitchen hero, this funny Apron will show your appreciation of all their efforts.
For the grilling expert, this Chef Apron for Men will be much appreciated. Comes with an attached bottle opener for staying hydrated!
Have fun with this realistic looking 60-inch diameter blanket that looks just like a huge pizza. You'll get hungry just having it on! Also comes in Donut, Burrito and Cheeseburger!
---
FOR THE COFFEE LOVER
No need to go to the coffee shop. With this there's a perfect brew every time with an extra ground strainer.
Java Planet Coffee Bean Sampler
Find your favorite or make your own blend by mixing the beans. Packed in a reusable burlap bag!
The grind will always be perfect with 18 adjustable setting and ceramic cutter blades.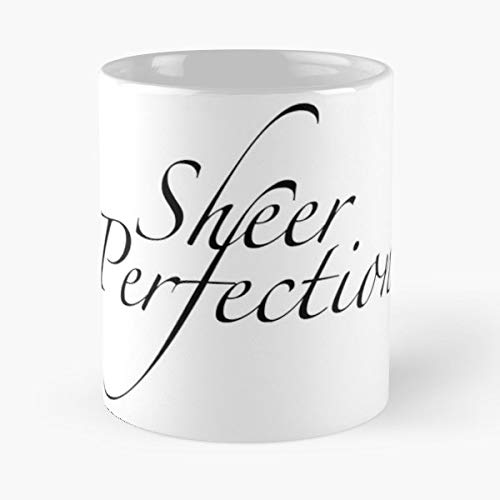 Bakers everywhere will appreciate this Great British Bake Off mug.
---
THE APPLIANCE LOVER
Electric Potato and Fruit Peeler
Let this handy peeler take away the chore of peeling. Every home cook would love to get this gift under the tree!
No more drive-thru lines – make 2 breakfast sandwiches in under 5 minutes with this convenient little maker.
Forget the poking, proding and hoping for perfect eggs. This cooker makes them perfect every time, including the elusive poached egg!
Be pampered with real whipped cream for desserts, hot chocolate and ice cream with this easy whipped cream maker and dispenser.
Remember to buy the N20 Whipped Cream Chargers to go with it!